Estimation
Substantiate quotations by clarifying how the cost price was calculated. Obtain insight into your margins and communicate transparently to customers. It allows you to avoid surprises and get the most out of quotations.
Obtain insight into your margins
Prepare clear and substantiated quotations with correct calculations in advance. Map out all
parameters so that costs can be balanced against revenue. So you know in advance the precise profit margin related to the necessary labour and materials.
Transparent quotation
Substantiate the sales price for both yourself and the customer. Map out costs, indirect costs and margins per project. As a result, you know where you stand in advance and can communicate transparently. Have underlying cost prices changed? No problem, you immediately see the impact on the total sales price and can make adjustments where necessary.
Cost overview
Maintain an overview by entering all indirect costs, commissions and margins. The calculation tool automatically takes into account external factors such as mileage allowances, seasonal prices and mileage travelled between the site and project.
This provides you with a very quick and clear overview of the expected costs.
Latest prices
Add materials with prices directly from the supplier's web shop. It means your calculation will always include the most up-to-date information. Moreover, the tool provides you with an immediate view of the Bill of Materials, which means that the preparatory work involved in placing orders has already been done.
You are just one click away from transparent calculation.
Talk to Laurens, Charlotte, Paul or another member of our customer team. They will be delighted to examine how our calculation module can best help you.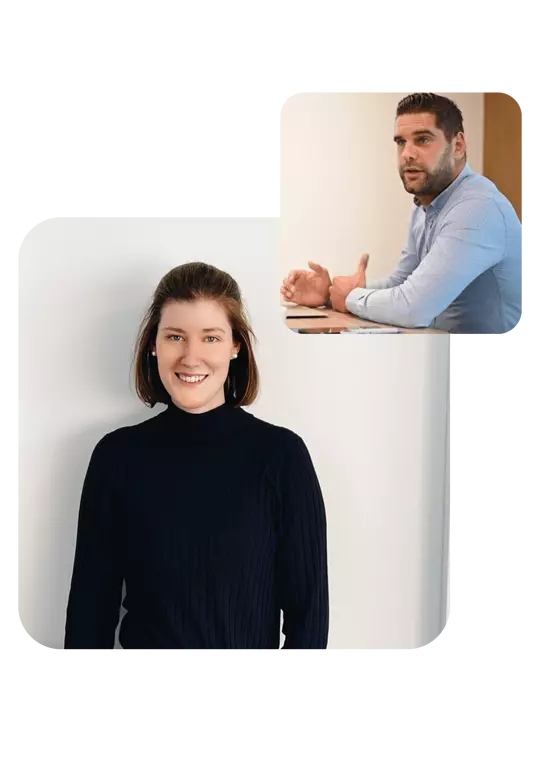 Also interesting for your company
These extensive features make all the difference
Parameters
Automate your calculations using parameters.  You can dynamically manage quantities, articles and text
Import bills of quantities
Any Excel can be read into Robaws.  When using already known item numbering, the quotation can be automatically pre-calculated.
Mileage calculation
The distance to the project is calculated automatically. It is available as a parameter for easy calculation.
Commission
Easily apply commission or a fixed price and see how much margin remains.
Price update
Quotations can be easily updated. Particularly useful with frequent price changes.
E-mail templates
Create an e-mail template to quickly send an invoice or a reminder.