Tuinconcept DVG
"Ideal for any green space professional."
I used to work with Excel and Word to manage my administration. I contacted Robaws to request a demonstration and I was convinced immediately. The software's design is extremely accessible and you can really start working with it quickly, even if you have never worked with software before. Using Robaws saves us a lot of time. From our very first meeting to date, I have always received meticulous service, which is something Robaws definitely excels at. Ideal for any green space professional? Absolutely!
Gunther Devis - Managing director Tuinconcept DVG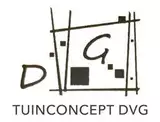 Tuinconcept DVG's challenges
Digitisation: swapping Excel and Word for a software package
How did Robaws help?
Software implementation according to the needs of DVG Tuinconcept
Follow-up by experienced trainers
+600 construction companies preceded you