Jecon
I prepare a detailed quotation before I leave the customer's premises. 
Jim Engels - Managing Director Jecon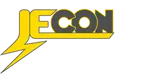 Jecon's challenges
Need for structure thanks to growth
Too much time wasted on administration
How did Robaws help?
Business analysis shortcomings in their current administration
Setting up workflows for the company size
Huge growth
Jecon has grown considerably in recent years. Jecon used to be a sole proprietorship run by Jim Engels. The firm now has four more technicians and Jim's wife Davinia joined the company. Growth always entails the usual growing pains. "We needed more structure and follow-up for our projects and quotations." While one person continued to work in the office and Jim travelled about more, it became more difficult to manage everything remotely.
Jim made an appointment with Robaws to learn about the solution. A business consultant analysed the shortcomings in Jecon's administration and used it to put together a suitable package. "I was immediately sold during the first Robaws demo," Jim reveals. "The application has an effective overview, looks good and works extremely fast, which is why I didn't hesitate to go into business with Robaws."
"I must admit that the switch to Robaws went without a hitch." "The Robaws team really can be reached 7 days a week and provides us with the right solution within 24 hours."
Jim
Managing director
Well-organised portal with multiple users
"For me, the most important change is the way two users can now access our data in a very efficient way," explains the Managing Director. "Looking up a number, consulting a customer's history, can all be done while another colleague can continue working. Because we work with multiple users, we can easily track the actions of each one. Moreover, the portal is very user-friendly and intuitive from the moment you get started. This is not always the case with other construction packages."
Mobile application
As Managing Director, Jim Engels is often on the road visiting customers. This always involves a lot of administration. "Before using Robaws, this was often a cumbersome process. At the end of my working day, I always needed a lot of time to process all the information. Since my contact at Robaws introduced me to mobile applications, that's a thing of the past. I can use the system extremely efficiently on a smartphone and tablet. I prepare a detailed quotation before I leave the customer's premises. Meanwhile, my colleagues in the office can follow how things are going at the site." There is no longer any issue with communication between the site and the office.
Jecon gives Robaws 10/10
If I had to give Robaws a score between 0 and 10, they'd get a big 10 from me. Meanwhile, Jecon has already recommended us to several colleagues in the industry. "We were really surprised at how great Robaws' after-sales service is."
+600 construction companies preceded you